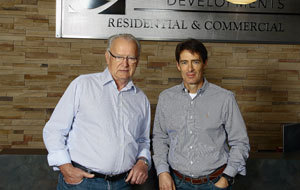 Founded by Wayne and Shawn Colpitts, Colpitts Developments Ltd. has steadily grown to include a variety of residential and commercial properties in Fredericton and surrounding areas for over 30 years.
Currently, the company is one of the primary builders of apartments, townhouses and new homes in the area. And with a large supply of new buildings, houses and apartments in the city, Colpitts Developments is prepared to deal with every housing need.
APARTMENTS AND COMMERCIAL LEASING
Colpitts Developments specializes in apartments and townhouses in the downtown, uptown and on the northside of the city, as well as in Lincoln Heights. All of our buildings are conveniently located close to malls, banks, bus routes, grocery stores, parks and more.
We have commercial buildings located in the heart of Fredericton with a wide variety of space to meet your needs. Space ranges from 500 sq. ft to 5000 sq. ft. Give us a call for availability.
We take pride in our buildings and we take the time to look after the needs of our tenants. To do this, our staff is available seven days a week, with a 24-hour answering service for any after-hour emergencies.
NEW HOME CONSTRUCTION
If you are interested in building or buying a new home, Colpitts Developments has that covered as well. Whether you're looking for a bungalow, a large three-story house, something custom built for you, or a house that is already built, we have many different homes to choose from.
Our friendly and knowledgeable staff will work with you throughout the custom built process to ensure you receive exactly what you want, whether you provide your own design or choose one of the many they have on file. We have a new design centre on site to assit you in making your selections of cabinetry, flooring, windows, paint colours, trim, etc.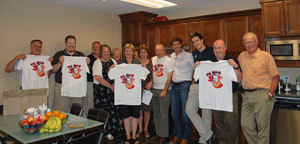 We pride ourselves on high quality workmanship and full customer satisfaction. We are dedicated to giving you more home for your money.
No matter if you rent an apartment, or if we build you a brand new home, you can be assured that you will receive the best quality and care any customer deserves. Our staff, many of whom have been with us for years, look forward to pleasing our clients and tenants alike for a long time to come.
For more information, contact Colpitts Developments at
(506) 451-1776